There may be a scenario where a module has been added to a group that needs to be relocated because of the people the module should be shared with or the reorganization of a workspace. As a result, workspace Team Members (reps) have the ability to move modules from one group to another group. Contacts do not have the option to move modules.
This is not to be confused with the "copy" function on a module. Read this article to learn more about copying a module.
How to use the "Move" module function:
Open the workspace and the group containing the module you wish to move

Click the three stacked dots button in the upper right corner of a module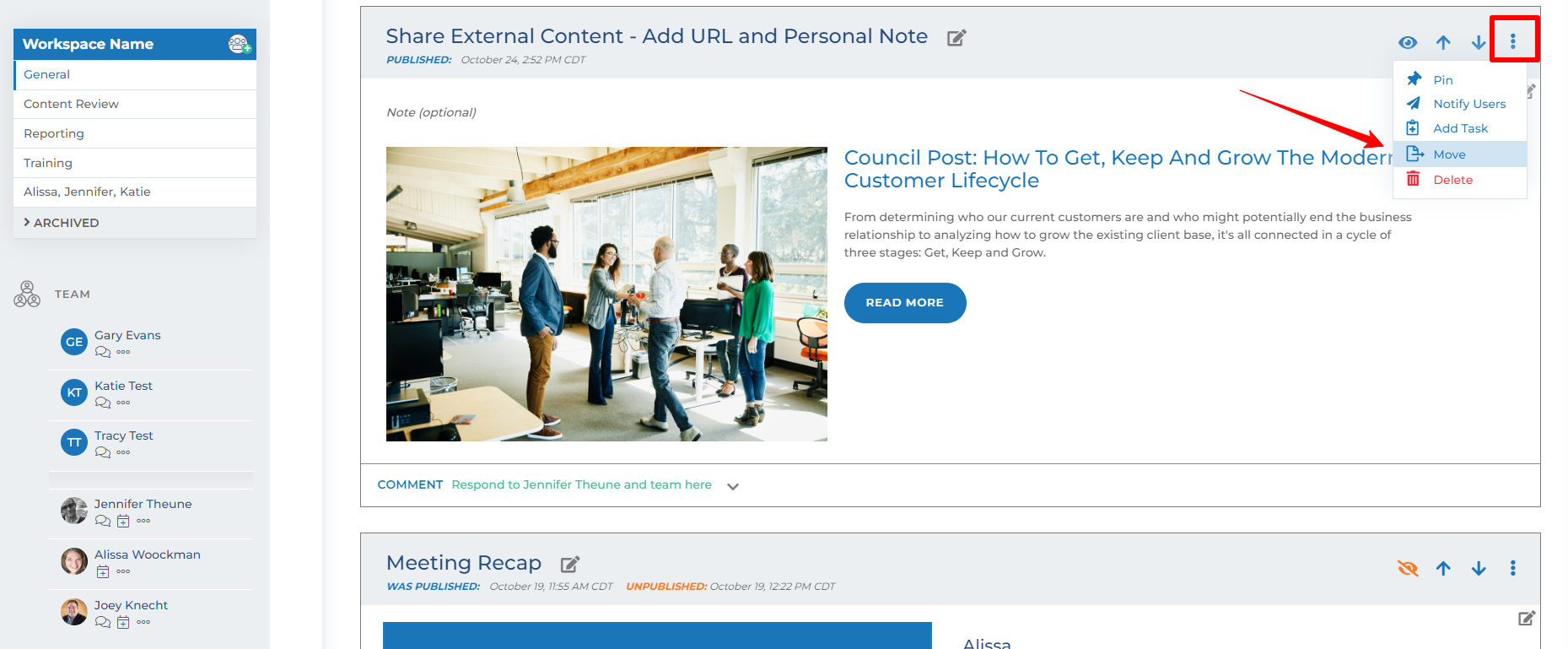 3. Select the "Move" option
4. A dialogue box will pop up to allow the user to choose from a list of available (non-archived) groups where the module should be moved.

5. Choose which group you wish to move this module to
6. Click the "continue" button.
After the move is complete, the module will now be visible in the group you chose to move it to. It will be removed from the group the module originated in.
Things to remember:
All comments attached to this module will be moved with the module. This may contain comments made by people who are not participants of the new group.

Only participants of the group where the module was moved to can see or comment on this module